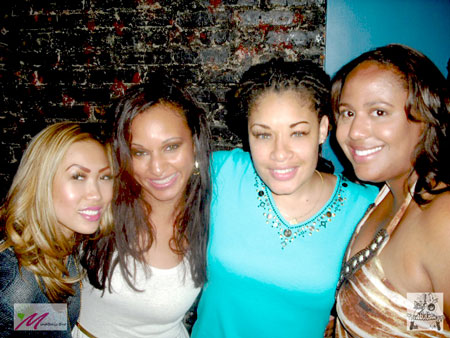 Thursday July 21st, marked Club Reality's historic moment when Bubblelistic and MindBolic Entertainment held their "The Next Big Thing" tour event.
| by Aliya Duran | 2011 |
The Baltimore venue set a record for the most net worth people in the building in one night ever since it's opening. The female business duo presented a theme called, "The Business Opportunity Performance" otherwise, known around the DMV as the B.O.P. event. Artists from the Metropolitan area, New York, North Carolina, Philly, Atlanta, and Miami came to perform on stage in front of AnRs, Television reporters and supporters.
The most unique aspect about this experience besides the various music genres from Rock, Soul, Hip Hop, Pop to spoken word was having speaker, Kimberly Campbell of the Wealth Inspired Network. She spoke to all the inspiring artists and guests on how to create revenue for their music projects. Not to mention, she even conducted a raffle that allowed artists to win money at the end of the night.
For future shows , award access, or major distribution contact www.mindbolic.com for more info.