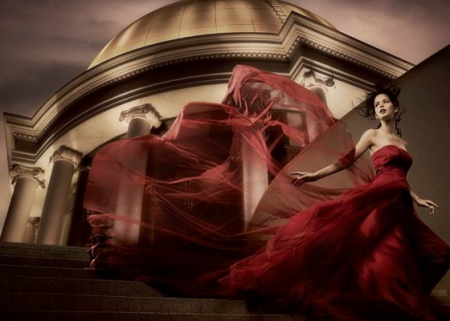 Where will you be at midnight this New Year's Eve?
| by GOODLIFE REPORT | 2011 |
At a colleague's annual get-together? In a local ballroom or nightclub? At home watching Anderson Cooper dissect the hoopla in Times Square? Sure, you could celebrate the arrival of 2012 much like you did 2011. And 2010. And 2009…
…or you could always opt for something a bit more elaborate. It's not too late to book a last minute trip to one of the following destinations if you're looking to be a part of one the planet's biggest shindigs. After all, you only get to ring in 2012 once.
Berlin
The temperature in the German capital typically hovers around freezing on New Year's Eve, but the city also boasts what could be the largest party on Earth. Typically, over one million celebrants fill the stretch between the Victory Column and the Brandenburg Gate to watch an annual display that features laser lights, international food and drinks carts, fireworks and music.
If you need a break from the madness of the city's "Silvester" celebrations, see if you can snag a table at the tranquil FACIL, a restaurant that features several of Berlin's peerless culinary delights inside a unique glass cube building sprinkled with chestnut trees and bamboo.
Bangkok
If you'd rather spend the final moments of 2011 in a locale that won't require you to dress up like a member of an Antarctic expedition, check out Thailand. Hundreds of thousands of revelers flood the streets of Bangkok every year, typically flocking to CentralWorld Square in the hours leading up to midnight. Along with a huge light and fireworks extravaganza, the annual event features performances by Thai pop stars. This being Bangkok, you can bet that the countdowns in popular nightclubs like Soi Cowboy and Patpong will be a bit more, well, "ostentatious" than what you might find in the states. The party goes on until dawn, when many locals head to area temples to receive New Year's blessings from Buddhist monks.
Looking for something on the classier end of the spectrum? This year, the luxurious, five-star Tower Club Hotel will host a NYE party in its 63rd floor restaurant, The Dome. In addition to the outstanding view, the event will feature a four-course meal prepared by award-winning chefs from around the world.
Rio de Janeiro
Naturally, the only city on the globe that could give Vegas a run for its money in the party department goes gaga for New Year's Eve, especially since it falls in the middle of Brazil's summer months. According to tradition, everyone dresses in white to help attract luck and fortune in the coming year. Then, at midnight, tens of thousands gather at area beaches to jump over seven waves before tossing flowers into the sea while making a wish. Of course, this spectacle is accompanied by Rio's patented brand of revelry and bombast. Copacabana Beach hosts a large fireworks display and musical acts that draw large crowds both on land and on sea. International cruise liners roll down to enjoy the show on the other side of the breakers.
If you're not willing to experience the festivities firsthand on the sand, the nearby Copacabana Palace Hotel will once again host its extravagant New Year's Eve celebration. The Noble Room veranda is one of the best places on the planet to ring in the new year. Just be sure to wear white.
Love this post?
Read also