Chocolatier Eric Clayton has created two new delights for your spring celebrations.
| by CHRISTOPHER | 2011 |

The inspired Easter creation is a crispy pan grilled crepe filled with French raspberry jam and dipped in bittersweet chocolate. The Mother's Day treat is a simple, elegant milk chocolate dipped French Sable butter cookie. Spring is delicious!
http://derrychurchartisanchocolates.com/index.php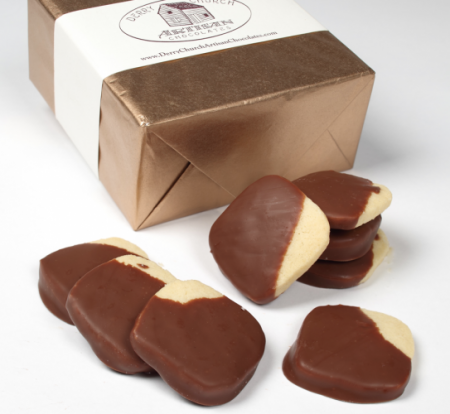 Love this post?
Read also