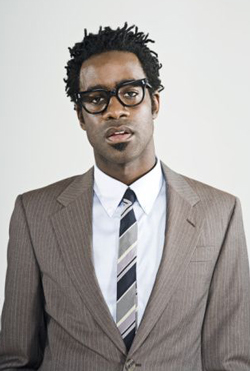 One of the easiest, fastest ways to update your look is by investing in a new pair of eye glasses.
| by Diana Pemberton | Dec. 09 |
With 57% of the American population using some type of eyewear (I'm guessing other modern countries have similar numbers), it's easy to see who's kept current and who hasn't when it comes to eyewear: the large, 1980's style of specs are "out"; the smaller vintage and geometrics styles are "in".
If you don't have a lot of money to spend on a new wardrobe, or if you've gotten so used to seeing yourself in your current frames that you haven't given the matter any attention in a while, now's a good time to review your options. Eye glasses-like hairstyles-can date you instantly, so this is one area that requires occasional review.