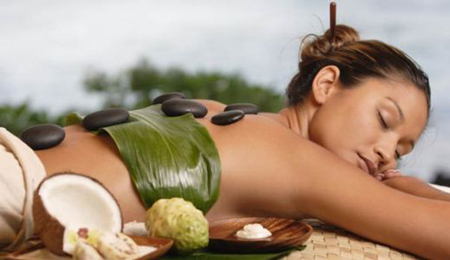 I love my makeup as much as the next girl, but many popular brands are filled with harmful chemicals that can lead to various health issues, so I've compiled a list of the best natural beauty products to try instead.
| by Heather Williams | 2013
Iquit buying most commercial brands of beauty products when I found out that certain ingredients in those products had been linked to cancer, hormone issues, reproductive issues and even thyroid issues. Now, I have a handful of natural beauty products that I purchase on a regular basis which not only work great, but give me peace of mind about what I'm putting on my face and body. Spring is a great time to implement healthy choices into your routine, so give these natural beauty products a try next time you're looking for a great way to enhance your look, without all the nasty stuff.
1. Burt's Bees Lip Gloss
I'm a huge fan of Burt's Bees products, including their lip gloss, which is one of my all-time top natural beauty products to try. The lip gloss isn't only long-lasting, but it also contains minuscule shine-enhancers to give your lips a nice dimensional glow. It also isn't goopy like other brands I've tried. Burt's Bees lip gloss contains natural ingredients like sweet almond oil, all of which help lips stay moisturized and supple. Plus, the formula comes in four shades flavored with citrus oils, so it tastes as good as it looks.
2. Zoya Nail Polish
I love painting my nails, but often find myself with a headache when I use most commercial brands, which contain ingredients known as the "toxic trio." These toxic ingredients in most brands include dibutyl phthalate, toluene and formaldehyde. These have been linked to allergic reactions, asthma, cancer and more. Zoya nail polish is free of all the harmful stuff and won't leave you with a woozy feeling from the nasty fumes either. Plus, Zoya nail polish is long-lasting, and comes in really fun shades too!
3. Vapour Foundation
I first heard about Vapour organic cosmetics through Kimberly Snyder, one of my favorite nutritionists. After trying these products myself, I was a quick convert! I especially love the foundation by Vapour, which gives skin a beautiful, dewy glow that is hard to find in most natural products.
4. Organix Argan Oil Shampoo
I'm a huge fan of Organix brand products, and my favorite is their shampoo. The Moraccan argan oil variety is my personal favorite and a wonderful product for taming frizz and giving hair a beautiful shine. Organix brand also makes wonderful body products along with their hair products. All of these natural products are free of all the nasty chemicals, and filled with a delicious scent and trusted results. The shampoos and conditioners contain tons of great nutrients for your hair to help it grow and flourish. I definitely recommend trying these natural beauty products. You won't be sorry!
5. Physicians Formula Inc. FakeOut Organic Mascara
Talk about a fun product that is full of benefits and has no nasty ingredients! I love Physicians Formula brand and am a big fan of their bronzers, and now thanks to this new product, I'm a huge fan of their mascara line! FakeOut Organic Mascara is wonderful and it doesn't flake or irritate the eyes, which is a must-have quality for me in mascaras. It also makes my lashes appear incredibly thick and long, which they are not. Try this mascara next time you decide to enhance your look naturally. It even comes in a killer pink tube, which makes it fun to use too!
6. Kiss My Face Lip Products
Kiss My Face is one of my favorite brands for finding effective, natural lip gloss products. I especially love that this brand is full of healthy ingredients that also nourish my lips. Kiss My Face is a brand dedicated to natural products and they are one of my favorite sources to rely on quality products with a reasonable price. Their organic lip gloss stays on well, isn't goopy or sticky, plus it smells great. My favorite feature is that it even has a slight shimmer built in it to give you an extra pop of color and dimension.
7. Physicians Formula Inc. Super BB All-in-One-Beauty Balm Powder
If you like BB cream, also known as beauty balm cream, then you're sure to love this product by Physicians Formula, which gives you the benefits of beauty balm in a powder! It is gluten-free, hypoallergenic, paraben-free, non-comedogenic, and it is has an SPF of 30, which is nice. I love using this powder every single day, as I'm sure you will too. Give it a try to enhance your glow naturally with full coverage and consistent results.
If you're new to buying natural beauty products, I would definitely recommend you giving these a try to get you started. Try just buying one each time you visit the store, or when you run out of your current product. Choosing natural beauty products is one of the best things you can do for your skin, and one of the best ways to avoid exposing yourself to harmful chemicals daily. Do you have any favorite natural beauty products that you like?