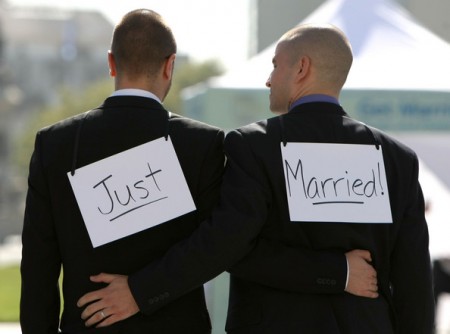 Britain's House of Commons has voted to legalize gay marriage in England and Wales. British MPs approved the Marriage (Same Sex Couples) Bill by 366 votes to 161.
| by RT | 2013
The bill will move onto the House of Lords, where it is expected to face opposition.
Several Tory MPs spoke out against the bill, which has caused tensions within the party. The Labour and Liberal Democrat leaderships backed the bill.
British Prime Minister David Cameron hopes the bill will soon be enacted into law, with the first marriage ceremonies taking place by next summer.
Cameron is eager to force the bill's passage, in attempts to display his party's liberal and progressive side, particularly following spending cuts and a lurch to the right on immigration policy, which a number of parties are pursuing following a recent surge in the UK Independence Party's popularity.
Grassroots conservatives have voiced opposition at Cameron and the bill, with conservative co-chairman Lord Feldman reportedly calling activists "mad, swivel-eyed loons."