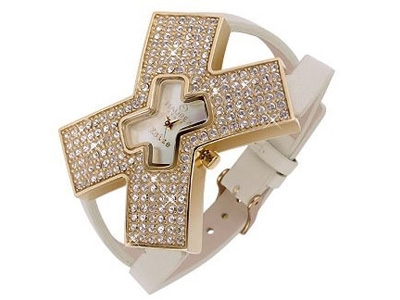 What time is it?
| by Melanie |
Sure, a glance down at the right side of your computer will tell you, but what about when you are shopping? If you do not have a watch, then you are not able to keep up with the time! Besides, they can be very stylish and add something to the outfit you have on. Below, I am going to give you the top 7 sexy ladies watches.
7. The Deco Ladies' Watch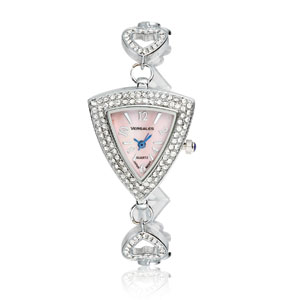 Price: $49.95 at inspiredsilver.com
This is a women's designer watch with simulated diamonds. It surely is a stunning watch. The face has been accented with clear round cubic zirconias. It has a beautiful heart, clover and diamond design that is embellished with clear round cubic zirconia on the band. It measures eight inches long and one inch wide.
6. Rhinestone Flower Watch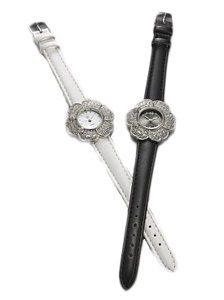 Price: $22.95 at nyandcompany.com
This is not only a gorgeous way to keep time, but it is also a cheap way to keep time. This watch is only $22.85, which is perfect to wear when you are at work. It is simple, yet stylish all at the same time. It has rhinestone-studded petals that are surrounding the dial. It is an adjustable buckle strap.
5. Women's Gucci Signoria Watch 6515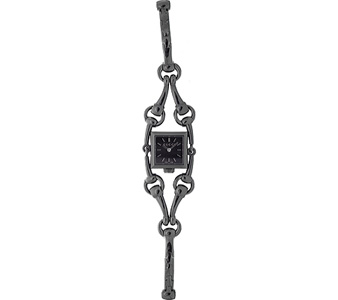 Price: $ 1,047.95 at shoebuy.com
This watch may have a big price tag stuck on it, but that is all for a reason. It is thirty meters water resistant and is an all stainless steel case and bracelet. It contains sapphire crystal. Tell me, what do you think about it? Would you pay this price for it?
4. Strap Watch
Price: $22.95 at nyandcompany.com
This is a stylish way to keep tie. It has adjustable straps that are faux-leather and are gathered at the dial. The round dial features rhinestone-studded bezel and markers.
3. Women's Gucci 116 Signoria Watch 6310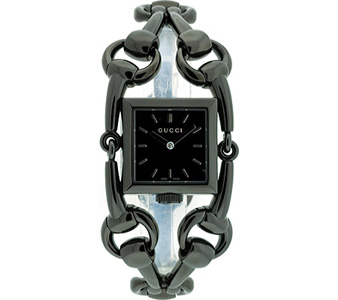 Price: $852.45 at shoebuy.com
This is a pretty dress watch, don't you think? It's a polished stainless steel bezel with square case. The sapphire crystal adds something to it. It is one hundred feet water resistant. Swiss quartz movement. What do you think of this one?
2. Women's Ivory Swarovski Crystal Dress Watch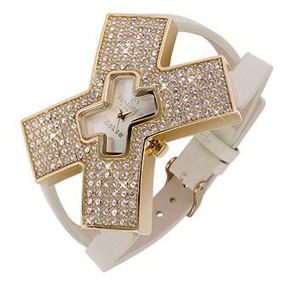 Price: $ 313.00 at eu.forzieri.com
This watch will offer pure glamour and sparkle as you tell time. The case has been adorned by dazzling Swarovski crystals. It has an opalescent Mother of Pearl dial. Surely, this watch is stunning.
1. The Temptress Snake Watch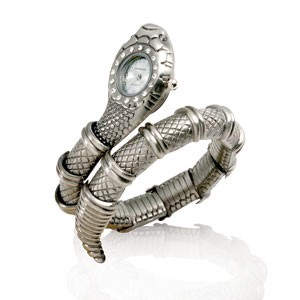 Price: $39.95 at inspiredsilver.com
As I write this blog, this watch is on sale. Normally, it is $79.99. Either way, this is a good watch. I know, it may be cheap in price and usually, when things are cheap in price, they are cheap in quality. At least, that is what people seem to believe. Still, this watch is one of my favorites. When I started writing this blog, I had a picture of a watch that looked like a snake and wrapped around your wrist and now I found it.
All of these watches are nice. I think number 2 and number 1 are my favorites. Of course, between those two, number 1 would be my all time favorite. What about you? Which watch do you like? What type of watch do you have now? Feel free to post a link to it.