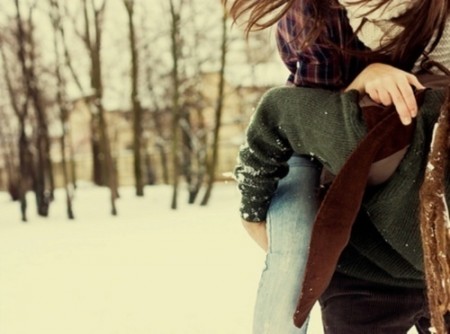 Sometimes, you want to have a really nice date but, for whatever reason, you simply don't have a lot of money to spend on it.
| by Lyndsie |
You might be saving up for something else, you might be short at the time – there are tons of reasons you might be on a budget, but that doesn't mean your love life has to suffer for it. Whether you're going on a first date or simply want to spend some time with your partner or spouse, here are 9 date ideas when you're on a budget.
1. Scout a flea market
Even if you're going out with a girl or guy who hates to shop, exploring flea markets and other open air markets can be lots of fun. You never know what you'll find, and it's actually a blast to seek out all kinds of funky items together. There's no saying you have to buy anything either – but if you find something you like, this is one place where your purchases will probably still fit into your budget.
2. Do dinner and a movie at home
Going out to dinner and then hitting a movie is a date staple, but it can get expensive. Depending on the kind of restaurants you favor, the movie can be more expensive than dinner! So, try getting take out or making something fun and easy at home, and watch a movie on the couch, just the two of you. You won't have to pay a fortune for popcorn, miss a climactic scene if you have to hit the powder room, or deal with the noisy people behind you!
3. Sit together in a bookshop
This is a favorite of the Better Half and a I, and it's pretty much free – unless you're like me and can't go to a bookstore without buying a little something. However, going to your local Barnes and Noble's or independent bookshop and sitting together while you read is a great way to spend time together. You can read each other passages, share books, drink some coffee, and just be together. Actually, here's a two-for: hitting a coffee shop with your favorite books is a great, inexpensive date idea as well.
4. Go on a mini road trip
Another thing the BH and I love to do is just go driving. We play the music loud, particularly focusing on songs that mean a lot to us as a couple, we sing at the top of our longs, and generally just have a good time. We stop when we want to stop, we get to explore new places, and it's just an altogether fantastic time.
5. Explore a new city
Is there a nearby place you've always wanted to explore? That makes a great date. You don't have to spend anything unless you want to, but you can check out all the places the new city has to offer, maybe make plans for things you'd like to do there at a later time, and generally learn new things together.
6. Hit an open mic night
Concerts can make awesome dates but they, too, can get expensive. However, open mic nights at restaurants and bars can be really inexpensive if you pick the right places. You can hear new talent, support local talent, and have a wonderful time together.
7. Do your own couples' massage
Couples' massages are very popular dates, but wow, can they cost a pretty penny. There's no saying you can't do your own massages, though. This can be a truly intimate experience, as well as a relaxing one. Learning how to touch each other in this way can really bring you closer together, and it presents a really great opportunity for closeness.
8. Play a game
What was your favorite game as a kid? Go out and buy it again! Once, on a rainy camp weekend, the BH and I spent a hilarious few hours playing Scattergories together. It's still one of our favorite things to do. We're also gearing up for a Monopoly tournament! Yes, as a matter of fact, we are a totally geek-chic couple!
9. Walk around your favorite neighborhood
What's your very favorite place where you live? Here, we love Salem and can literally spend hours just walking around. That's a city rather than a neighborhood, but you get the idea. If there's a neighborhood park you love, spend the day there. If there's a boho or artistic section in your city, go check it out, browse, people watch together.
The time you spend together is far more important than the amount of money you spend. There is no reason in the world to spend a fortune on a date when there are so many free and inexpensive things you can do with one another. What's your favorite cheap date?