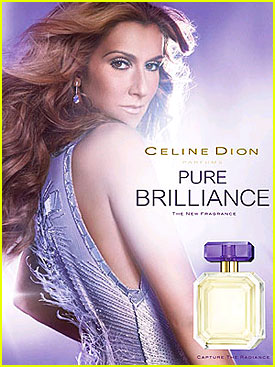 Celine Dion has unveiled her latest fragrance, Pure Brilliance!
| by Linda J. | 2010 |
The 42-year-old singer recently chatted with People about the power fragrance can have. "I remember buying my future husband a perfume that he was wearing at the time and I bought myself the same one to spray my pillow with his scent, and I was almost spraying my body with it," she shared. "It was like I wanted to carry his scent as well."
Pure Brilliance is a floral scent with notes of pear, apple, green leaves, freesia and honeysuckle. The fragrance hits stores on Monday, September 6 and starts at $28!