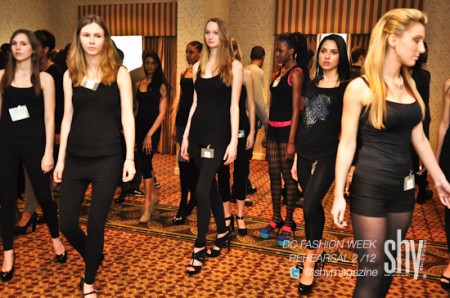 Check out our exclusive photos from the DC Fashion Week Final Rehearsal , held on February 12 2012 at the Double Tree Hotel in Crystal City, Virginia.
| by Shy Mag | 2012|
It's that time of year again; Fall/Winter Collections DC Fashion Week and we were there to capture the rehearsal/fitting for the final selected models. Each year the models continue to bring it to the runway and the designers never fail to step up the scale of fashion. February 20 to 26 will be bringing high fashion to the nation's capitol.
Click here for: DC Fashion Week 2012 – Events Calendar