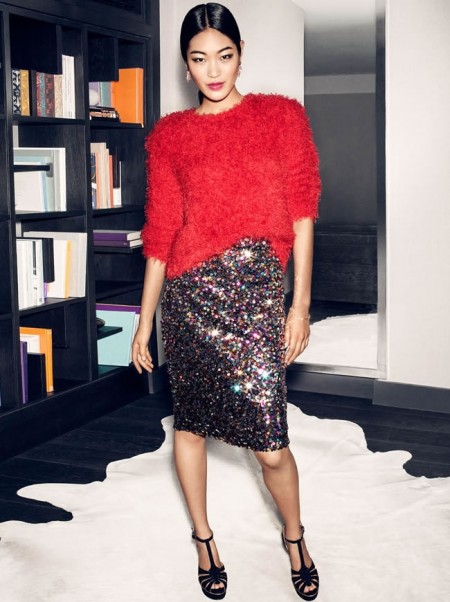 Collection of party by H&M is more varied.
| by Censini \ 2014
Black, white, gold, red and paillette details are included in this collection for the end of this year.
We can see jumpsuit, skinny pants, tops, skirts, jackets and, of course, dresses. As you see, they offer different option for this holidays.
One of the most notables looks is this. We love this multi-color sequined skirt which is matched with this awesome jersey knit sweater. In red, we also find a simple and elegant dress.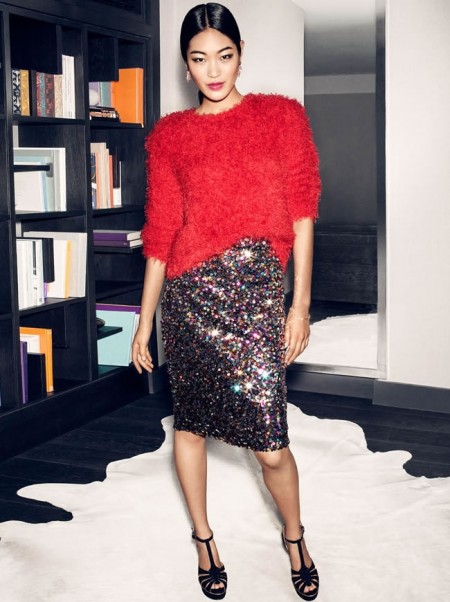 We find different versatile looks: jackets with sequins pants or leather pants with sequins jackets. All in black.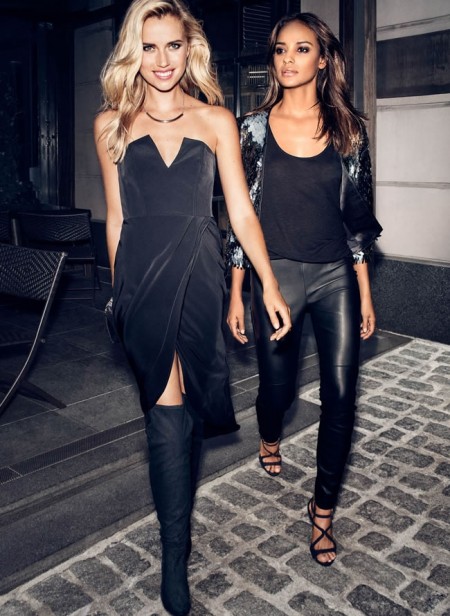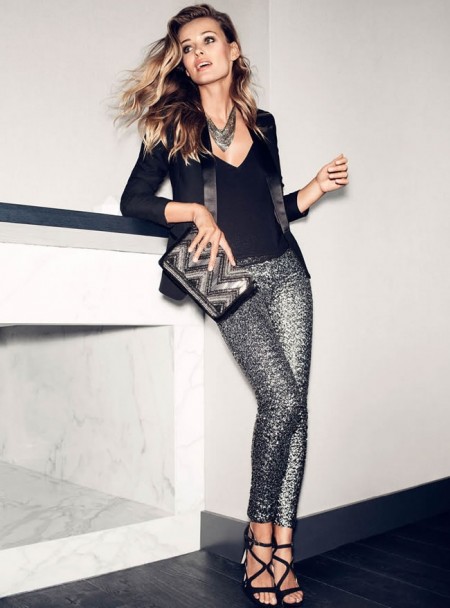 If you want to look different, you can try some looks in white. H&M offers a cute jumpsuit with a fantastic gold belt. The Swedish brand also has its long sleeves short sequins dress. Note that H&M matches some looks with black knee boots.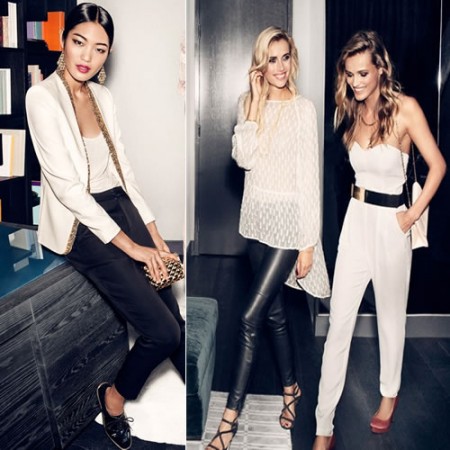 Besides white, we find some looks in pale tones like the look below: a plain midi skirt that is matched with a great round neck top with short sleeves and sequins details.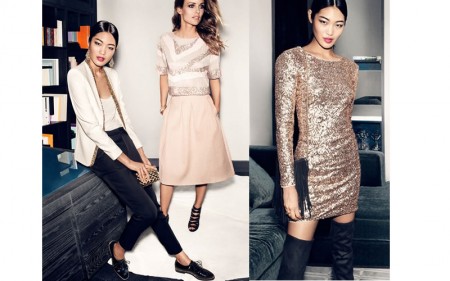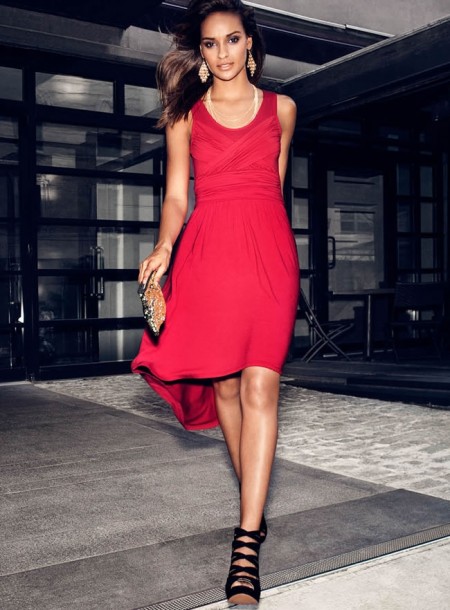 If you prefer an eye-catching look, then, try the french long sleeveless dress in gold or be sexy with this fantastic draped mid red dress.