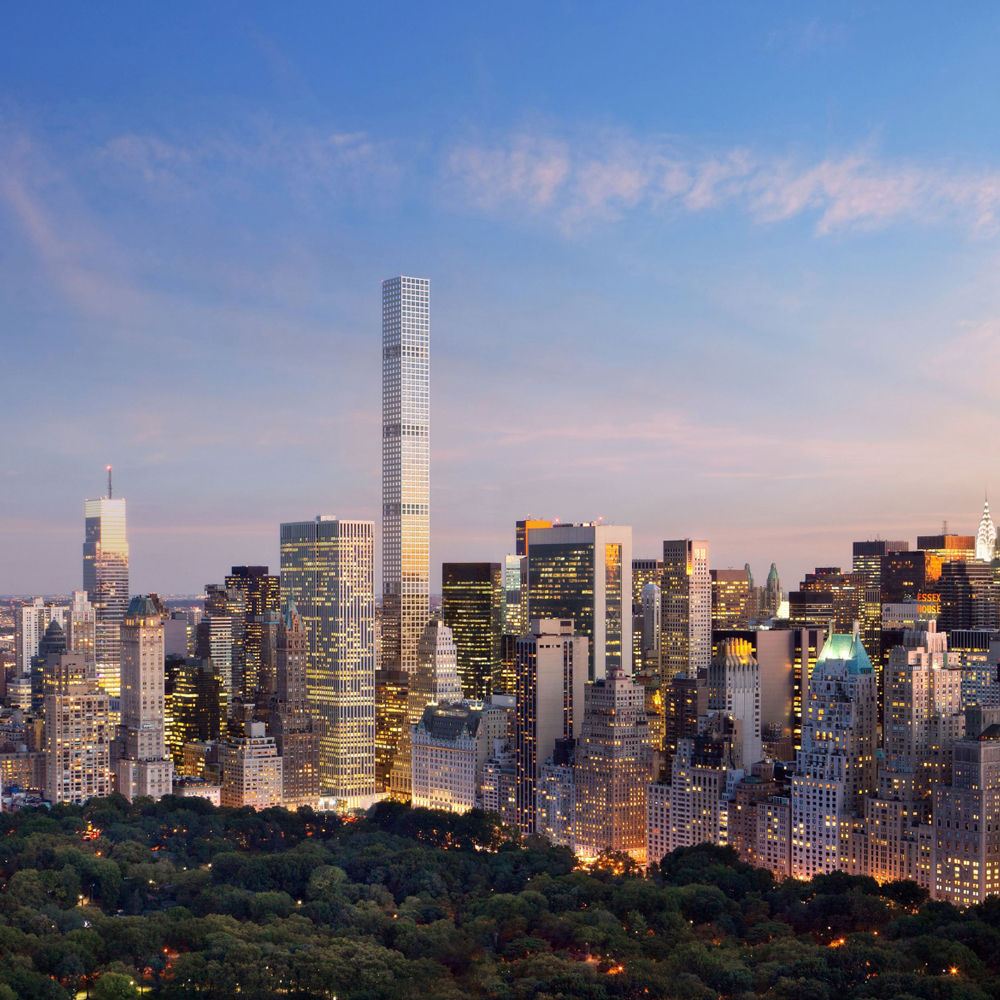 Here's what it's like to live in a $95 million penthouse, 1,396 feet above New York City.
| Luxury | 2015 |
Take a look inside the ultra-luxurious 432 Park Avenue – the address of the New York skyline's stunning new ornament and the tallest residential tower in the Western Hemisphere. The skyscraper offers 104 luxury condos at 30,000 square feet each with 12.5 feet ceilings, 10 x 10 feet windows that rise 96 stories at 1,500 feet over 56th and 57th streets. The $95-million penthouse has already sold, but apartments can still be acquired for anywhere from $17.5 million to $80 million.
The apartments, designed by Deborah Berke, also feature solid oak flooring and Italian marble countertops. And the rest of the building is just as impressive, with climate-controlled wine cellars, an outdoor terrace, a spa, a 'massage therapy room' and a pool.
Harry Macklowe, chairman of Macklowe Properties, added: "We are proud to have created a New York City landmark that can be seen throughout all five boroughs, and which will enhance our city's iconic skyline. At 1,396 feet, 432 Park Avenue is the tallest residential building in the Western Hemisphere, and represents an extraordinary accomplishment of architecture, design, engineering and craftsmanship. In this second decade of the 21st century, we are privileged to have been part of creating something that will join the pantheon of legendary 20th century structures like the Chrysler, the Empire State and the Woolworth Buildings."