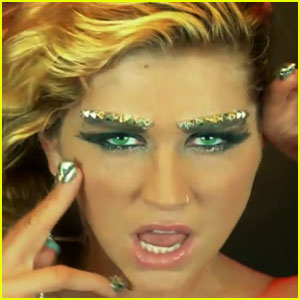 Ke$ha rocks another pair of studded eyebrows in the video for her hit single "We R Who We R"!
| by Just |
The 23-year-old pop phenom wore the same look on the red carpet at this year's American Music Awards.
"We R Who We R" is a track from K$'s EP Cannibal, which is out now!
Ke$ha recently performed the song on Jimmy Kimmel Live's outdoor concert stage.
We're addicted to this song!!!!!!!!!