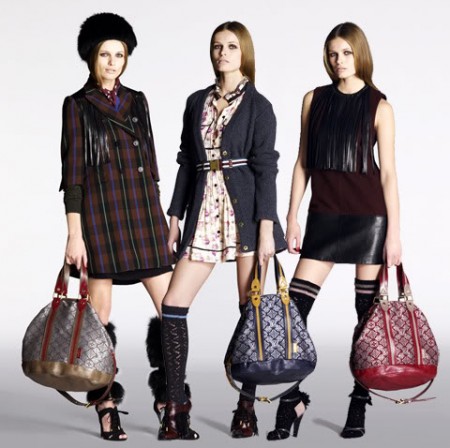 Meet the Monogram Aviator.
| by Pursuit | 2010 |
Its a wonderfully shaped bag crafted in a steel lamé Jacquard fabric woven with the Louis Vuitton Monogram pattern. The fabric is made from 48% Wool, 44% Polyester, 8% Acrylic, its composition makes it soft and as comfy as a pillow. Inside, the bag has a bright fluorescent orange quilted 100% nylon lining reminiscent of those found in bomber jackets.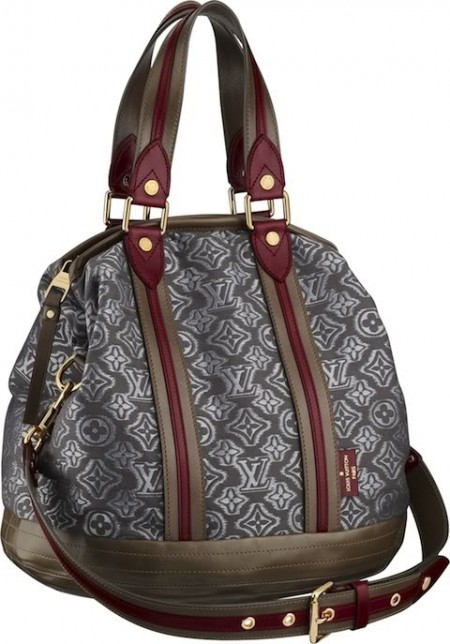 Also, Aviator is trimmed with calfskin leather and comes with an adjustable and removable strap. Monogram Aviator comes in three colors: Navy, Bordeaux, and Khaki. Its exclusively available at Louis Vuitton stores and online at louisvuitton.com for US$3270 starting June 2010. Its a nice looking bag but its just over the top expensive don't you think? –