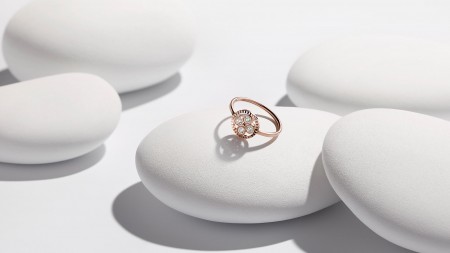 Mother's Day is just around the corner and we just rushed up to Louis Vuitton to dig out gift ideas that promise to bring the sparkle back in your LV-loving mother's life.
| by Joan S | 2015
Because she deserves the best, radiant pieces from the Monogram Sun fine jewelry collection make an ideal Mother's Day gift. Bringing with it all the positive energy
, the solar collection reveals a craftsmanship with chiseled pink gold and four scintillating faceted diamonds. Comprising of a ring, pendant, ear studs and bracelet, the collection's emblematic round monogram flower will bring radiance to any look.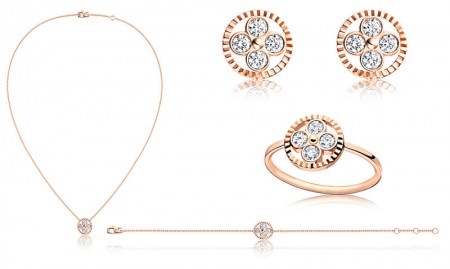 Monogram Sun Ring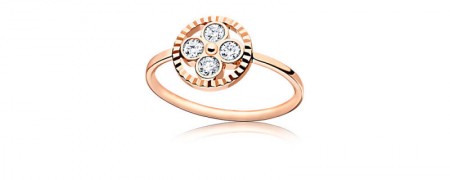 The pink gold ring set with 0.19ct diamonds (4 FG-VVS) can be slipped on the finger of the lady who gave you life. For $2,550, the ring dazzles with round Monogram flower that shines like the sun, exuding a luminous aura of joy. Guilloche engraving and diamonds enhance its radiance, while the perfectly balanced circles convey an endless harmony. Available in sizes 47 to 58 to fit dainty fingers.
Monogram Sun Ear Studs

The solar themed ear studs will whisper 'I Love You Mom' in her ears for $3,950. With their solar radiance, these sparkling earrings blend diamonds and guilloche to exude a luminous aura of joy. The pink gold studs boast of 8 FG-VVS diamonds totaling to 0.38ct.
Monogram Sun Pendant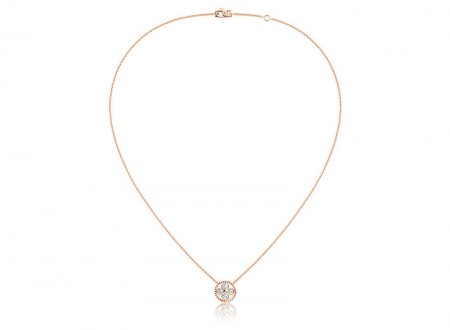 Make your mother proud by placing a dazzling sun around her neck. Shining like the sun, the round pink gold monogram flower illuminates the neckline with its sparkling 0.19ct diamonds and delicate guilloche work. Composed of perfectly balanced circles, the motif symbolizes endless harmony. The $2,830 Monogram Sun Pendant dangles from a 41 cm chain with an adjustable link at 39 cm.
Monogram Sun Bracelet

It will take just $2,550 to make her feel loved in true LV style with the Monogram Sun Bracelet in pink gold. The delicate round flower illuminates the wrist with the sun's radiance. Symbolizing eternal love, it is enhanced by sparkling 0.19ct diamonds and guilloche engraving. It can be clasped on the wrist and fit various sizes as it is fitted with adjustable links.
Louis Vuitton also updates shipping details to receive the Mother's Day package on time. We are still in time to make the best of express and overnight shipping services.
So what are you doing for your mom to celebrate on Sunday, May 10, 2015?