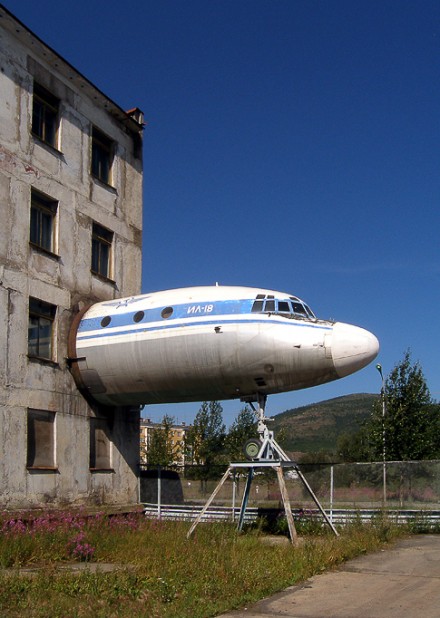 Sometimes they use the parts of planes in designs of houses etc, but mainly those are detached villas or some sort of bars or cafes like this one Russian plane bar.
| by Richie Berges | Feb. 10 |
Those Russian house owners went even further and attached for some reason a Russian TU jet body to the second floor of the multi stored building.
If that's an appartment, then just imagine how jealous are the neighbours are now.