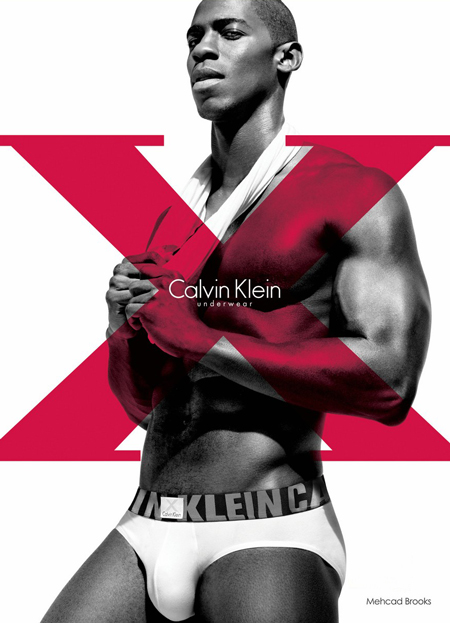 Check out these steamy shots as The Deep End's Mehcad Brooks begins his run as a Calvin Klein model!
| by Linda J | Feb. 10 |
The 29-year-old actor joins Kellan Lutz as the new faces of the Calvin Klein X underwear line. Japanese soccer pro Hidetoshi Nakata and Spanish tennis star Fernando Verdasco round out the new group of CK X guys.
Mehcad posed for photog Mikael Jansson and will also appear in digital films for the line's website, coming later this month. Hot!!