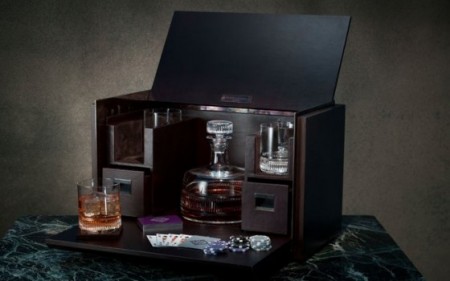 From Ralph Lauren is this fun limited edition Brabham Vice Box.
| by Alison |
It comes with an embossed nameplate which authenticates it as one of fifty in the world.
Crafted from dark wood and supple leather, this sleek box includes our Boughton crystal decanter, four Broughton crystal double-old-fashioned glasses, poker chips, two decks of cards, four coasters and a compartment for toothpicks and cocktail napkins.
This limited edition piece costs $5,000.