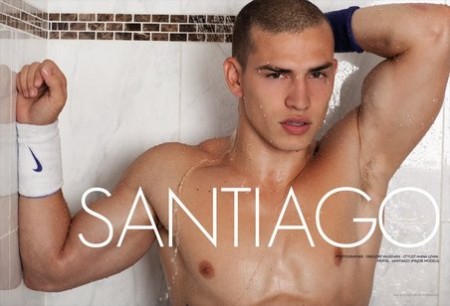 If Santiago Peralta doesn't wake you up, you must be dead.
| by Miu von Furstenberg //
This week's addition to Male Model Wednesday is pure sex. The Argentinean model, doesn't mind taking his clothes off. We don't mind either, but if you're viewing this post at work, it's pretty much NSFW so beware.
Here are Santiago's stats:
Height: 6'0
Chest: 40″
Waist: 32″
Shoe: 10.5 US
Hair: Black
Eyes: Brown
[simpleviewer id="48″ width="450″ height="800″]