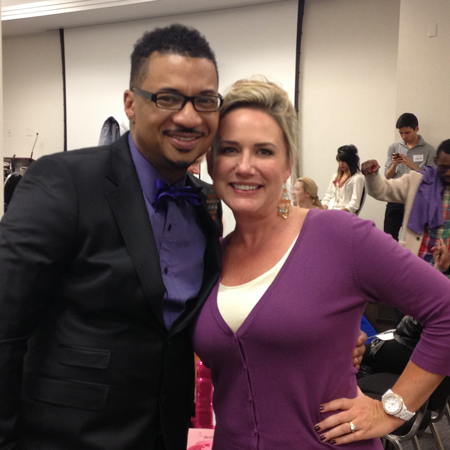 When Julie Crotty designed Cleavitz, the last thing she had in mind was that her customers would wear the ultra-comfortable half-top without a layer on top.
| by Cleavitz | 2013
"I created Cleavitz as a comfortable alternative to putting tank tops and camis under low cut tops, business suits and dresses," says the Gaithersburg, Md. Designer, who we caught up with at D.C. Fashion Week.