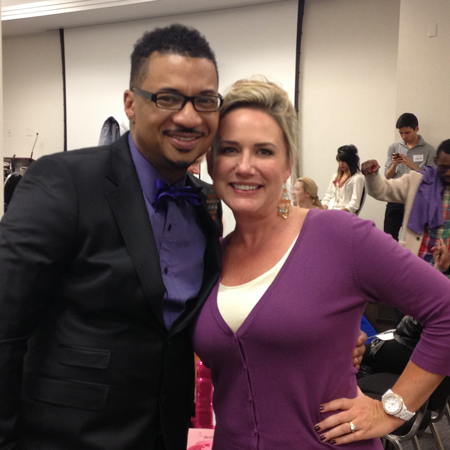 When Julie Crotty designed Cleavitz, the last thing she had in mind was that her customers would wear the ultra-comfortable half-top without a layer on top.
| by Cleavitz | 2013
"I created Cleavitz as a comfortable alternative to putting tank tops and camis under low cut tops, business suits and dresses," says the Gaithersburg, Md. Designer, who we caught up with at D.C. Fashion Week. "But I think especially with the younger crowd, the comfortableness and sexiness of the top makes it fun and simple to wear in warm-weather climates."
The secret to that comfort: her patent-pending design, where the front of the half-top is cut to come down lower than the back.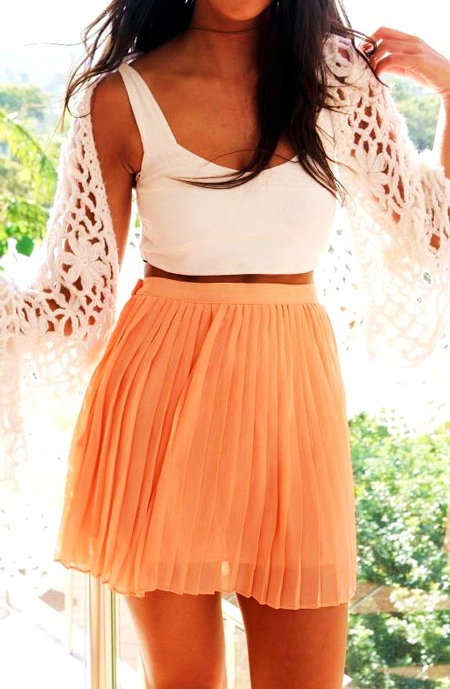 "I know it sounds strange, but when a woman puts the Cleavitz on, her breasts even off the difference, and the top hangs perfectly even across the front about one inch below her bra line," she says. The result – women aren't "scrunched" or "compressed" like they are in the hosts of half-tops found in the market that always ride up and are incredibly uncomfortable.
Crotty started marketing Cleavitz in 2009 as a comfortable way women could control their cleavage. The design solves a common problem with layering – the wearer having to continually adjust the neck line because it doesn't stay in place. "The combination of the patent-pending Cleavitz design and the fabric lets the top rest in the right position for you without having to adjust it once it's in place," she says.
She first started hearing from some of the boutiques offering Cleavitzes in markets like Florida and Southern California that customers were buying the tops and pairing them with high wasted shorts or skirt without an outer layer.
"Primarily with our cotton and lace line, we see customers wearing them with skirts and flats, or sometimes with jeans and heels," she said. "If you have the right figure, it's a really good look.
Cleavitz is sold on line and at more than 50 stores across the U.S. There are three styles (Cotton, Satin Shimmer and Lace) in multiple colors. And, we have crushed velvet coming late this summer. Go here to learn more (www.cleavitz.com)