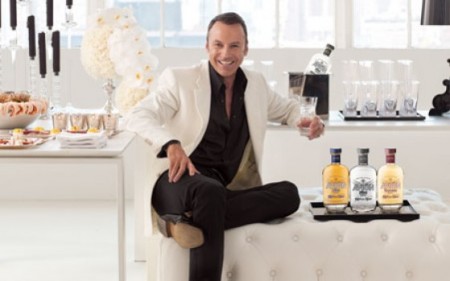 From Neiman Marcus, you can purchase a Tequila Avion Private Party by Colin Cowie for only $125,000.00. Details:
| by Pursuit | 2010 |
Tequila Avion is changing the game—and the way you think about tequila. Launched in 2010 by a discerning group of luxury brand and beverage industry insiders, the ultrapremium tequila sets a new standard for taste and quality. Each bottle is meticulously handcrafted in Mexico with the finest 100 percent Blue Weber agave from fifth-generation growers, delivering an incredibly smooth taste and rich character in three extraordinary varietals: Silver, Reposado, and Anejo.
With this exclusive gift, you can introduce 75 guests to the ultimate tequila—at the ultimate event hosted in your home. A magical, memorable evening will be created just for you by A-list celebrity event-planner Colin Cowie. You and your guests will enjoy a gourmet culinary experience from celebrity chef Todd English, savor signature Tequila Avion cocktails from renowned mixologist Yusef Austin, and enjoy music mixes from celebrity DJ Donna d'Cruz.
Your personal keepsake: a one-of-a-kind bottle of Tequila Avion commemorating its launch, signed by the dream team (and your guests if you wish). It's destined to be a collectible.