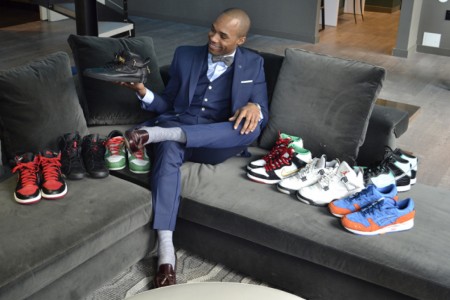 Got an itch for rare or hard-to-find kicks?
| by Pursuit // 2015
Vaughn Davis, director of guest services at The Dream Downtown hotel in New York's Meatpacking District — and an avid sneaker collector — wants to be #1 on your speed dial.
Using his connections to source sneaks that on average cost $550, Davis offers a sneaker concierge service to the VIP guests staying in The Dream Downtown's new Guest House suite.
His service may be new, but hotel guests have kept the sneaker stylists busy! According to Davis in an interview with WWD, he has been locating six to eight pairs a week from all corners of the world.
The style he's most frequently asked to find? Nike Air Jordans in black and red.