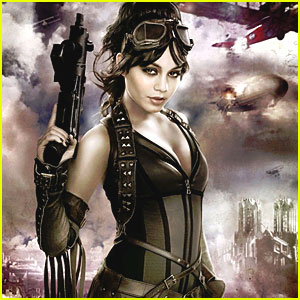 Director Zack Snyder (300, Watchmen) comes back to the big screen with Sucker Punch, in theaters in March of 2011!
| by Just| 2010 |
The action packed movie stars Vanessa Hudgens, Emily Browning and Abbie Cornish as girls who have been institutionalized and work together to dream up a plan to get out of the center.
For more goodies from the film, visit SuckerPunchMovie.com!
Can't wait to see this on the big screen!!