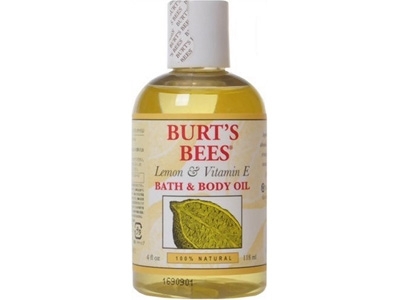 I am among the many women who slather on lotion after I shave or shower or bathe. It's partly because my skin dries out if I don't, and partly because it smells good.
| by AirForce Bride |
But it's mostly because it makes my skin soft and feminine. However, one day I ran out of lotion and grabbed baby oil instead. What I found was that it took a lot less and my skin felt ultra smooth. So that got me started on body oils! Here are 8 fabulous body oils for you to try out!
1. Alba Botanica Kukui Nut Organic Body Oil

Price: $17.04 at amazon.com
I love Alba Botanica products but this oil is probably top notch, your best bet ever! Two 8.5 oz bottles will last you forever and it's organic so you're being kind to your body and the environment. Now THAT'S one savvy chic!
2. Palmer's Cocoa Butter Formula Moisturizing Body Oil with Vitamin E

Price: $4.39 at amazon.com
Palmer's cocoa butter formula lotion has been my fave for years, but have you tried their body oil? Talk about butter soft skin! And it smells so delish you will want to eat it right off your own skin! This is not advised of course. This 8.5 oz bottle will last you for quite some time.
3. Mistral Bath, Body and Massage Oil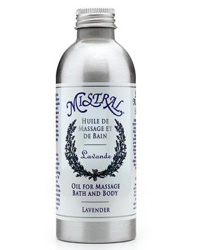 Price: $14.00 at amazon.com
Fourteen dollars may seem a little expensive for a seven-ounce bottle of body oil, but this is one of those that you only use on really special occasions. Available in seven different soothing scents that will relax you and de-stress you at the end of a long day. Don't let the price tag scare you off; it's worth it on this one!
4. Nivea Body Smooth Sensation Body Oil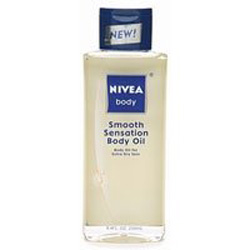 Price: $9.89 at amazon.com
I've never tried a Nivea product that I didn't like and their body oil is no exception! This 8.4 oz bottle will last you for quite some time! This is the best body oil you will ever find for very dry skin, it hydrates and softens leaving you with miracle skin! Nice trade over dry, scaly flakes, huh?
5. Burt's Bees Lemon and Vitamin E Bath and Body Oil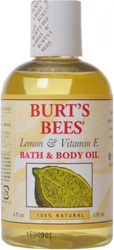 Price: $15.98 at amazon.com
Wow! This is a super deal for two 4 oz bottles of Burt's Bees body oil! Lemon is a soothing, calming scent and vitamin E will hydrate your skin and give it a lovely glow. Burt's Bees lotions are pretty high up on my scale of favorites, so their body oil falls right in closely behind there. You won't be disappointed either!
6. Neutrogena Body Oil, Light Sesame Formula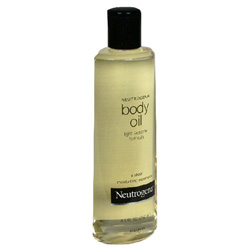 Price: $19.75 at amazon.com
Ok, I confess, you finally caught me. I AM a total product junkie! Neutrogena is yet another " fave" brand, and I especially love their skin care products. This is an awesome deal for a pack of two 8.5 oz bottles of body oil; I would encourage you to snap it up! This oil doesn't leave your skin with a greasy after-feeling, it absorbs quickly and efficiently. I love the fresh scent!
7. LaLicious Coconut Body Oil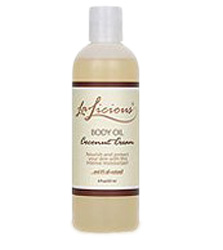 Price: $24.00 at amazon.com
Wanna go on a tropical vacation to Hawaii? Well, even if you can't really go this body oil will make you feel and smell like you've been there for a week! It's a mini-vacay in a bottle! Leaves your skin feeling baby soft with real coconut oil, almond oil, and macadamia nut oil so please do beware if you have any allergies.
8. J.R. Watkins Dry Oil Body Mist

Price: $37.99 at amazon.com
This is a great deal for a pack of three 4 oz bottles of dry oil body mist! Rich Moisturizing spray leaves skin super soft and smooth. The apricot kernel oil and vitamin E will nourish your skin with essential nutrients. And the lovely vanilla scent will refresh and energize you!
There you have it, 8 fabulous body oils to try! And to think, these are only a scratch to the surface of all the different brands and scents available. But hopefully these will get you started. Don't be afraid to try one, you may find that you love it more than you thought you would! Do any of these sound appealing to you today?