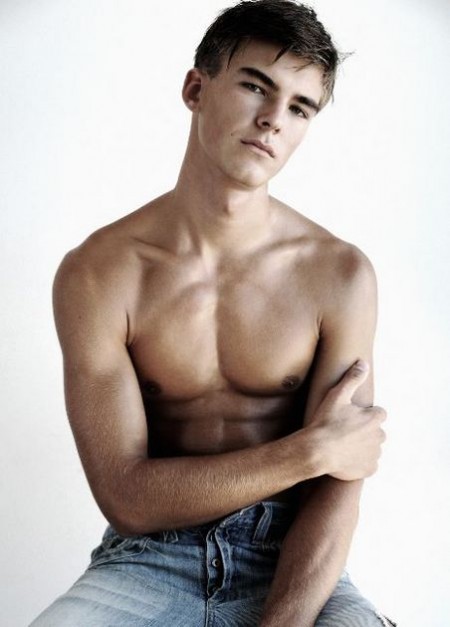 Meet Patrick Kafka. He's a 19-year-old model from Vienna, Austria.
| by Miu von Furstenberg | 2010 |
This week's addition to Male Model Wednesdays won the Supermodel contest.
His breakthrough season in his career was June 2009. He walked the spring Bottega Veneta, Dolce & Gabbana, Dsquared2, Jil Sander, Z Zegna, and Moschino shows in Milan.
Check out Patrick Kafka's Stats:
height: 6 1/2′
shoes: 11 1/2
bust: 37 1/2″
waist: 32″
hair: Brown
eyes: Blue