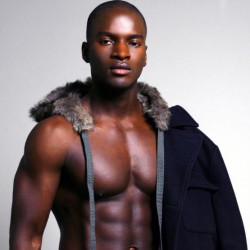 Most people share the dream of being discovered or at the very least, finding the ideal career, but if you're anyone like Cherif Ndiaye, your profession would have discovered you.
| by Lucy Coutinho | Shy M. |
Constantly being approached by photographers, Ndiaye wasn't always open to the idea of modeling but after a few photo shoots, he decided to give it a shot. His career has since taken flight as Cherif is signed with both L.A. Models based in California, and Major Model Management in N.Y.C.