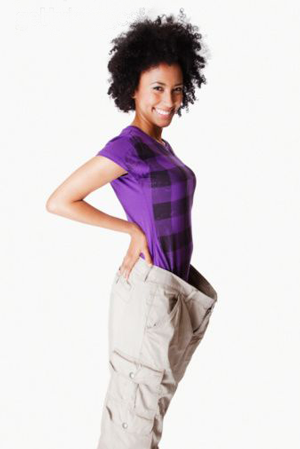 NEW YORK (Reuters Health) – Most obese people with diabetes will be cured of the blood sugar disease after undergoing weight loss surgery, a new review of earlier studies suggests.
| by LifeScript | 2011 |
An a report published in the Archives of Surgery, researchers say eight out of ten patients could stop taking their diabetes medications following a gastric bypass operation.
"Surgery ought to be considered front line therapy for diabetes among obese people," said Dr. Jon Gould, who heads the weight loss surgery program at the University of Wisconsin and was not involved in the review.
The researchers combed through the data of nine studies of diabetics who had either gastric bypass or another form of weight loss surgery called gastric banding.
In gastric bypass, food is diverted around the stomach into a small pouch, reducing the amount of food a person can eat and hindering its absorption.
Gastric banding slips a ring over the top of the stomach to limit how much a person eats.
In 2009, more than 220,000 Americans had some type of weight loss surgery, at a price of about $20,000 per patient, according to the American Society for Metabolic and Bariatric Surgery.
Eight of the nine studies included between 23 and 177 patients, while one study tracked the outcomes of 82,000 patients. Each study followed the patients for at least 12 months after their weight loss surgery.
Among diabetics who had gastric bypass — the gold standard weight loss surgery in the U.S. — 83 percent wound up free of diabetes medications, some within days of the procedure.
Sixty-two percent of diabetics who had the gastric banding procedure could stop taking diabetes medication while maintaining good control of their blood sugar.
Dr. Rick Meijer at the Institute for Cardiovascular Research at Vrije Universiteit in Amsterdam and the lead author of the new report said those outcomes exceed what can be achieved with conventional methods of diabetes treatment.
"In standard practice, only a very minor group of individuals with an iron-will can lose enough weight to be cured from type 2 diabetes mellitus," Meijer wrote in an email to Reuters Health. "The rest of patients have a chronic disease with the need of daily medication-regimens."
About 18 million people in the United States have been diagnosed with diabetes. Meijer said about 90 percent of cases are due to excessive weight, though not all obese diabetics would be eligible for weight loss surgery.
It's unclear how long surgery's impact on diabetes can last.
One study included in the review found that 10 years after surgery, just one third of people whose diabetes had abated continued to have good control of their blood sugar.
Gould said many diabetics could benefit from weight loss surgery, but the approach is underutilized, often because private insurance plans do not reimburse for the procedures.
"It's an incredible source of frustration to me and my colleagues," Gould added.
Surgery does have the potential for complications that wouldn't occur with drugs, however.
One recent study that followed patients up to a month after surgery, for instance, found that seven percent experienced some problem. Most were minor wound infections, but massive bleeding, kidney failure and other serious complications occurred in more than two percent of patients.
Other side effects include nausea and some food intolerance. Some patients also gain back weight over time.
Gould said that the initial cost of surgery, compared to the extended costs of diabetes care and other health effects of being obese, can be recouped after 18 months to two years.
"It would be a huge upfront cost, but looking at this from the bigger picture, I think if we can cure instead of manage the complications, we will save money in the long run," he told Reuters Health.