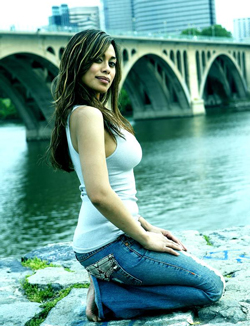 Mary Belen started her own D.C.-based interior design company, Realm Design Group, and helped create the fabulous, new club we know as Current before she has even finished her design studies at Marymount University.
| by Jan F. Lee | Shy M. |
In addition, Belen is also a bartender at Co Co. Sala and likes to spend time with her boo and friends. Fortunately, we were able to grab a minute (or two) to speak with her.